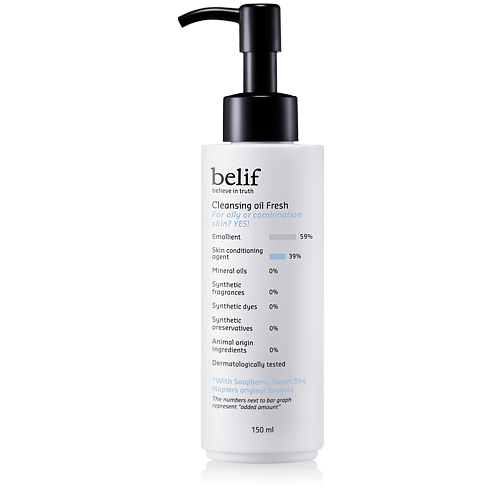 Volume : 150ml



This cleansing oil suitable for oily to combination skin types
washes away make-up and eliminates blackheads, leaving you with a light finished feeling. Because it contains Soapberry and Sweet Flag ingredients, this cleanser also helps in the prevention of future breakouts.

Mineral oil, Synthetic fragrance, Synthetic dyes, Synthetic preservatives, Animal-origin ingredients.

Pump once or twice in your palm and gently massage onto dry face, wiping away make-up. Concentrate on blackhead areas with special care, then rinse with lukewarm water.


* Copy and paste following HTML to the blog or internet-community where you