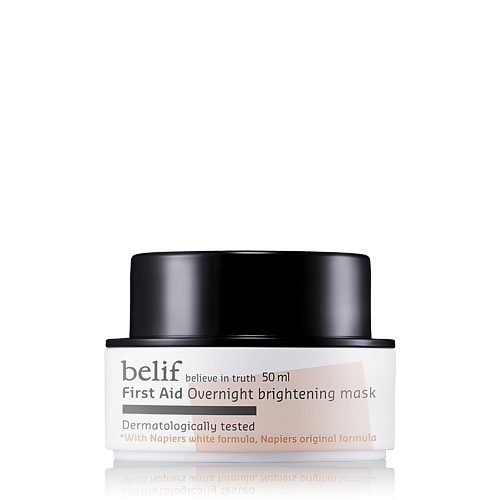 Volume : 50ml



Formulated with black truffle, one of the world's finest delicacies, along with amber, pearl, and gold powder capsules, and completed with Napiers white formula, this overnight brightening mask brings transparency and radiance to skin while you sleep.

Mineral oil, Synthetic fragrance, Synthetic dyes, Synthetic preservatives, Triethanolamine.

After toning, gently apply a thin layer to face avoiding the eye and mouth area. Leave it on overnight and wash off with water or foaming cleanser the next morning.


* Copy and paste following HTML to the blog or internet-community where you