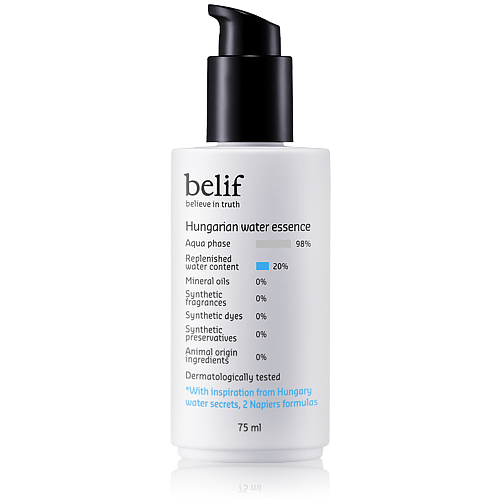 Volume : 75ml



This essence contains hydration secrets of the legendary Hungarian Water that enabled Hungarian Queen Elizabeth to maintain her beauty into old age. This product is applied cool like a spritz of water, and clings to the skin lightly without stickiness, prolonging suppleness and softness.

Mineral oil, Synthetic fragrance, Synthetic dyes, Synthetic preservatives, Animal-origin ingredients.

After applying toner, pump two to three times in your palm and apply gently over the face, moving along the skin surface.


* Copy and paste following HTML to the blog or internet-community where you