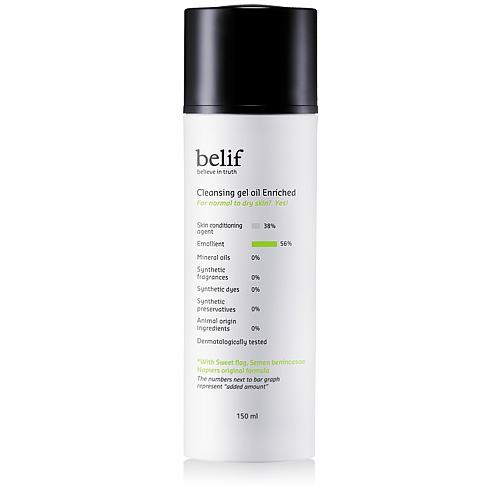 Volume : 150ml



This naturally light gel cleansing oil is highly effective at removing heavy make-up residue while leaving the skin feeling soft and conditioned. Containing natural Olive and Macadamia oils, it wipes away make-up cleanly without irritating the skin. The softening and detoxifying effects of Semen Benincasae extracts help make your skin smooth and clean.

Mineral oil, Synthetic fragrance, Synthetic dyes, Synthetic preservatives, Animal-origin ingredients.

Pump once or twice in your palm and gently massage onto dry face, wiping away make-up. Put a small amount of cleanser in your palm with a splash of water, gently massage until a light lather forms, and wash off with lukewarm water.


* Copy and paste following HTML to the blog or internet-community where you