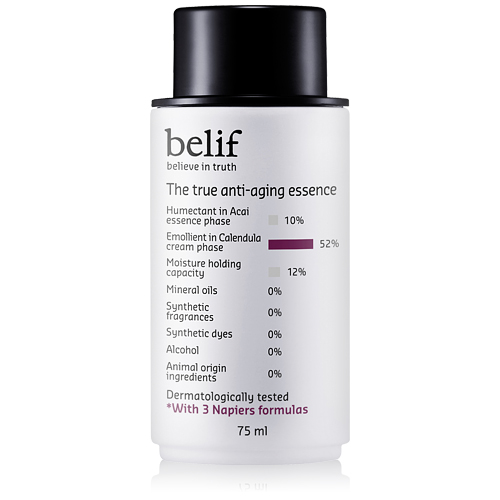 Volume : 75ml



This liquid essence with two layers-Calendula's ultra moisturizing whipping cream and Acai Berry's antioxidant essence-helps keep early-onset aging in check. When shaken,the two layers, which stay naturally separated, turn into a soft milky lotion, providing abundant moisture and nutrients while preventing skin aging.

Mineral oil, Synthetic fragrance, Synthetic dyes, Synthetic preservatives, Animal-origin ingredients.

As the next step of toning, gently shake the container and take a small amount of the mixed product in your hand. Apply to the face using warm hands, gently patting the face until absorbed.


* Copy and paste following HTML to the blog or internet-community where you