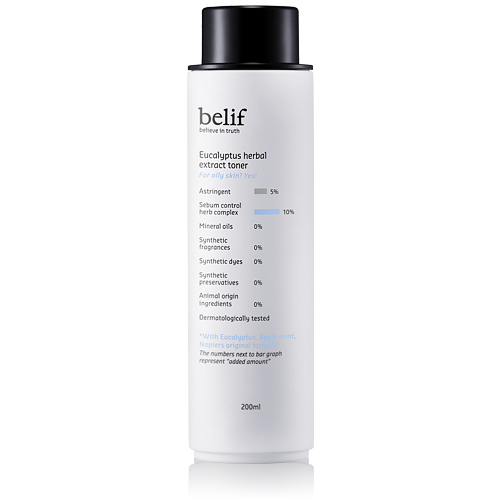 Volume : 200ml



This toner designed for oily skin types helps soothe skin without greasiness by controlling the balance of oil and moisture. It contains Eucalyptus and Apple Mint extracts that contain breakout-prevention formulas and excellent moisturizing capacity. This product helps make the skin's outer layer clean and refreshed while leaving the inner layer moisturized and soothed.

Mineral oil, Synthetic fragrance, Synthetic dyes, Synthetic preservatives, Animal-origin ingredients.

After cleansing, moisten a cotton pad and gently sweep across the face, moving along the entire skin surface to refresh the skin.


* Copy and paste following HTML to the blog or internet-community where you